Forget what you think you know about VCs
We've built a firm that's personal, attentive, accessible – and smart.
" King River is one of the best VC firms we've worked with. They are highly long-term aligned, have added meaningful value at every stage of growth, with minimal overhead for founder autonomy. They are an exceptional firm and I would recommend them – at the highest level – to any company seeking a long term capital partner. "

Robbie Ferguson

Co-Founder & President, Immutable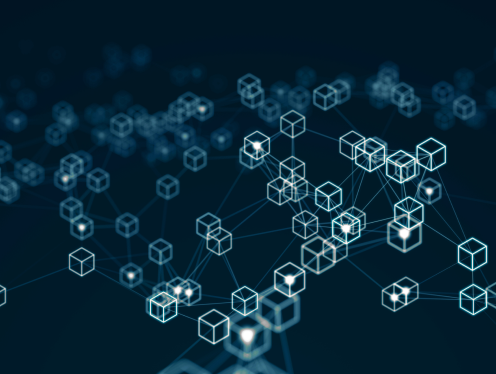 " Do you like your investors so much that you would co-found your next company or project with one of the partners? That's how much I've come to trust and appreciate the King River team. They are a rare breed of smart and grounded, down-to-earth and hardworking, results-oriented and daring, practical and yet high conviction, all while maintaining their authenticity. I consider myself incredibly lucky to have partnered with them on our cap table and beyond. Their unique and genuine approach sets them apart from so many other VC types in the industry – they're unsung leaders and much needed role models for the industry, and it's an honor and a joy to work with them regularly. "

Jeremy Almond

Co-Founder & CEO, Paystand
" It's a genuine partnership, not just an investment – they are all about making sure we get a good outcome. As a global company, it was important for us to partner with a venture fund with lived global experience and perspective on other regions. They are able to work broadly, be sensitive to other cultures around the world and think about opportunities in developing markets as well as Western markets. "

Angus McDonald

Co-Founder & CEO, Cover Genius
" I want a strategic advisor with whom I can call and talk in the hardest moments as an entrepreneur – someone who will hold me accountable but do so in a way that's empathetic to my challenges. It's rare to have an investor who makes your hardest moments easier. I never hesitated to talk to the King River team when I was dealing with issues, big or small, and without judgment, they would listen with open minds and act as a strategic sounding board. They're great investors and even better human beings. "

John Redgrave

Co-Founder & CEO, Sentropy (acq. Discord)
" King River has been with FinClear from our very early days. Not only did the team take the time to intimately understand our business, addressable market and opportunities, but as we have grown and inevitably developed our capabilities, they have remained a consistent advocate and valued advisor. Their breadth of experience across industry, international capability combined with local support and focus, in conjunction with their extensive network has proven invaluable to our business. Many investors espouse a capability to provide introductions and assist business development – King River deliver! "

David Ferrall

Founder & CEO, FinClear
An engaged, global partner is a
game-changer
With first-hand experience and an established presence in multiple countries, we'll uncover unique market opportunities, connect you with the resources to act, and stay by your side every step of the way.
Global presence
Our global experience, perspective, and network provides a distinct advantage for companies as they scale.
Intentional focus
We partner with founders and teams with intention to ensure every company in our portfolio gets the attention it deserves.
Aligned values
We choose to work with great people to solve ambitious problems with a long-term view.
Flexible capital
We customize our relationship and role based on each company's needs, providing flexibility where and when you need it.